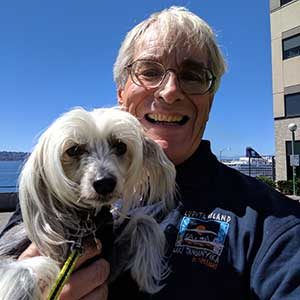 Roy
SOUTHWORTH
Board Member
Roy Southworth is the founder of McLain Association for Children, Inc (MAC USA) and the current Chairman of the board. He also serves on the Board of MAC Georgia. Trained as a development economist with a Ph.D. from Stanford, he worked for 29 years for the World Bank in numerous capacities and countries. His last assignment before retirement was as a country manager in Georgia from 2004 to 2009. Currently, he is focusing on his four passions, Georgia, rural development, inclusive education, and kite boarding. These passions have culminated in the establishment of MAC USA with the aim of improving access to education and services for vulnerable populations living in rural areas in Georgia and elsewhere. The kite boarding is extra curricular.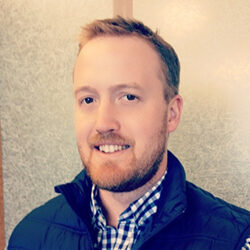 McLain
SOUTHWORTH
Board Member
McLain has 15 years of experience working with early stage technology companies as an entrepreneur, leader and investor. He is currently a Venture Partner and the Head of Strategic Relationships at Crosslink Capital, a leading early-stage venture capital firm based in San Francisco, CA. Prior to Crosslink, McLain was an early employee at Currenex, which was acquired by State Street Bank (STT) in 2007. After the acquisition, McLain worked in State Street's e-Exchange group, which oversaw all financial technology-related innovations and initiatives within the bank. As the son of Roy and Cathy (two of MAC's founders), he spent much of his childhood living and traveling abroad, especially in his parents' adopted country of Georgia. McLain holds an B.S. in Finance and International Business from Georgetown University and an M.B.A. from the Stanford Graduate School of Business.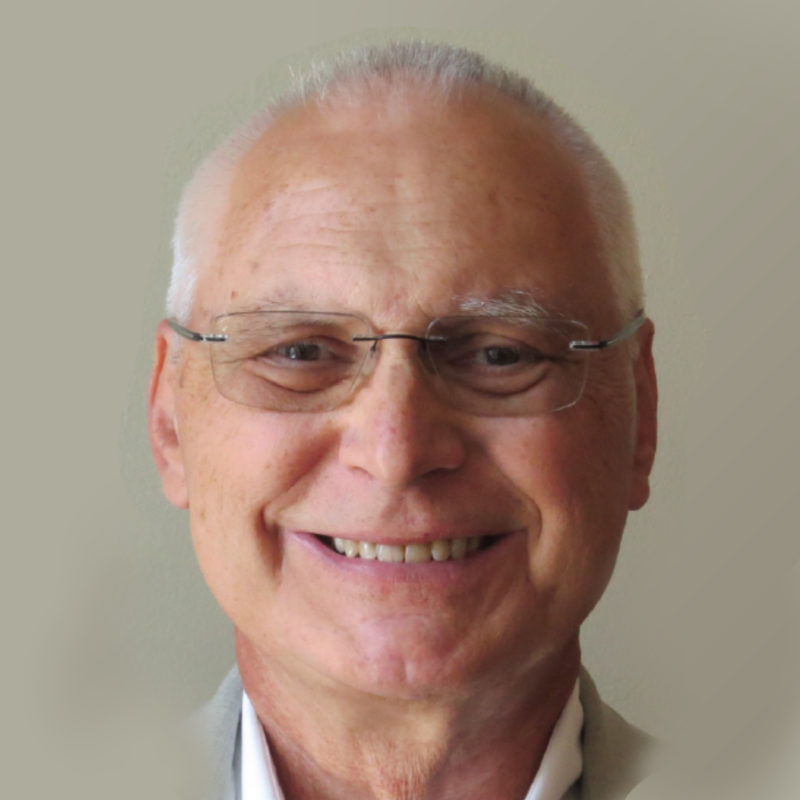 Dr. Gregory
DENARI
Board Member
Dr. Gregory Denari joins the MAC board after recently retiring from a 35-year medical career with the Permanente Medical Group, where he practiced urgent care and family medicine in San Jose, California. Dr. Denari holds an MD degree from the University of Maryland and spent the early part of his career working with the National Health Service Corps, providing medical care to an underserved rural area in Pennsylvania. He is Board Certified in Family Medicine, a Fellow of the American Academy of Family Physicians, an Adjunct Clinical Associate Professor at Stanford Medical School, and a medical advisor to Crowdmed, a startup implementing crowdsourcing for medical diagnostics. Dr. Denari is excited to be joining the board of MAC and views this work as an opportunity to continue to help patients, especially those who are vulnerable/disabled, after his retirement from active medical practice. He visited Georgia twice in 2016 where he helped with the medical diagnosis and treatment of MAC's patients, and he looks forward to returning this fall to continue with medical care and to explore ways to expand MAC's impact.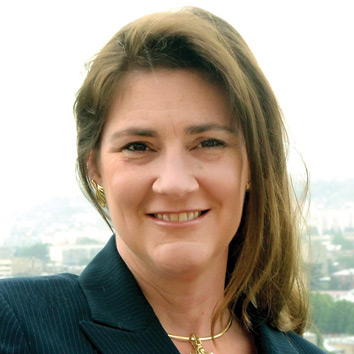 Amy Denman has lived and worked in Tbilisi for the past 20 years and was the Executive Director of the American Chamber of Commerce in Georgia (AmCham) from 1998 - 2015. Before coming to Georgia, she worked as a mathematics teacher, an IBM Eduquest consultant, and in the Marketing Department of Houghton Mifflin publishing company. Amy is a Regional Advisory Board Member of Salvation Army Georgia and is a founding Board member of Junior Achievement Georgia. She holds a dual Bachelor of Science degree in Mathematics and Psychology from Vanderbilt University.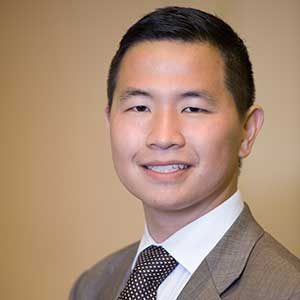 Bruce Chan is a board member at large of McLain Association for Children, Inc. (MAC USA). Bruce works as an equity research analyst at Stifel Capital Markets where he focuses on the global transportation and logistics sector. He holds a B.S.B.A from Georgetown University with dual majors in Finance and International Business holds a Juris Doctor from University of Maryland School of Law and is a licensed attorney and a member of the American Bar Association. During his time in law school, Bruce did clinic work at a Baltimore City Charter School and volunteered at an after-school program for refugee youth. Those experiences helped to foster a passion for early childhood education, especially for under-served communities and at-risk youth. In addition to serving on the Board of MAC USA, Bruce is the Chairman of the Auxiliary Board of the Port Discovery Children's Museum in Baltimore, serves on the steering committee for BlackTieBaltimore, a fundraising organization for Baltimore City educational initiatives, and serves on the Alumni Board of the McDonogh School, a co-educational preparatory school in Baltimore. Bruce currently resides in Miami, Florida with his wife and three-year-old daughter.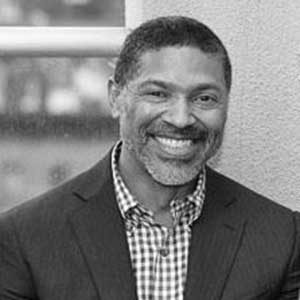 Paul brings 22 years of experience in both corporate and private management in a succession of positions working with executives, including the owner of Rolling Stone Magazine and Wenner Media as well as Chairman of the Board for Boston Properties. Paul served as Executive Aide to the President of Pinerock Productions directing administrative and operational activities for the organization and the organization's Chairman, Board of Directors; including all special projects, and acted as general factotum to office staff and vendors.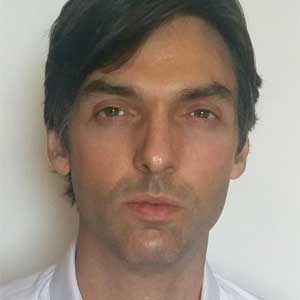 Chris Page graduated Georgetown University in 2005 and The University of Michigan Law School in 2010. While earning his J.D., Chris was a researcher for University of Michigan's Ross School of Business. As a full time law student, he assisted in the successful formation and launch of two education-based nonprofit organizations. Chris serves on the Board of Directors at both organizations, and as Head of the Development Committee at one. In 2011 Chris became COO of a private education company where he directed their rebranding, resource development, and operational restructuring. In 2012 he assisted in the successful formation and launch of a consumer products company and presently serves as its Director of Business Development.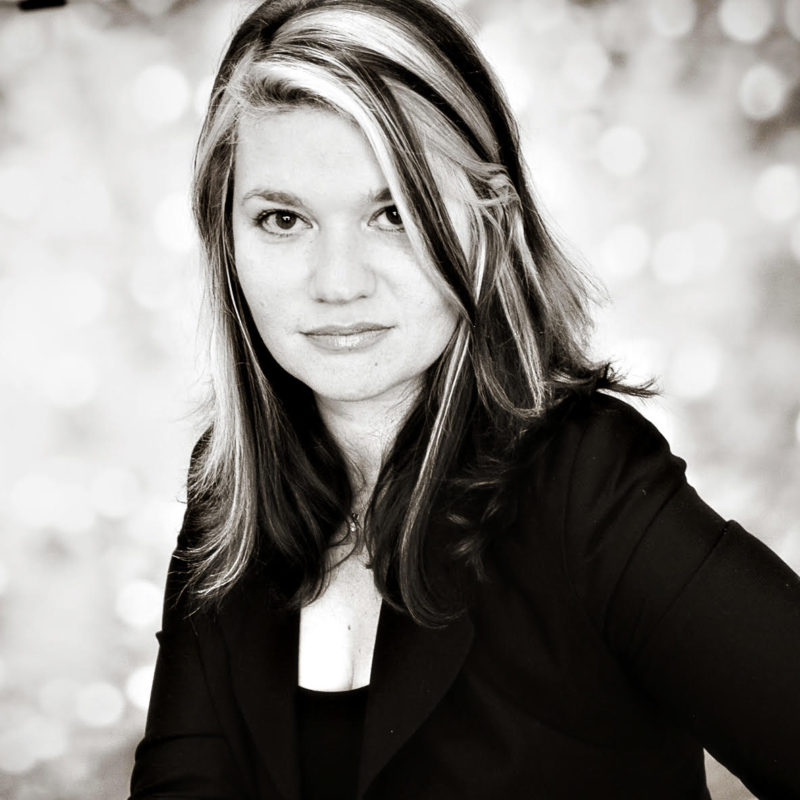 Founder of VOCO Creative, a Colorado-based Marketing Agency that specializes in savvy marketing for brands.  Known for her interdisciplinary approach to marketing, Juli has worked with powerhouse brands like FastModel Sports, RPI, Cars.com, Realtor.com, Earth Balance, Cuties, Progresso, and Ancient Harvest. As the creative/analytical force behind VOCO, Juli finds inspiration wherever she looks, pushing toward what's new, what's next, and what makes sense for the brands VOCO serves.  Juli serves as a mentor for the Unreasonable Institute, helping them to develop their marketing curriculum for their social entrepreneurs as well as volunteering time with Freedom Collective International and Project I See You.  As a board member of the Denver Better Business Bureau and alumni of the Impact Denver class of 2014, Juli is very passionate about servant leadership.